"Alkyoneus"
Limited-Edition: 200
Return to the Classic Collection
Framed Print w/ Remarque
18.75" x 23"
$460.00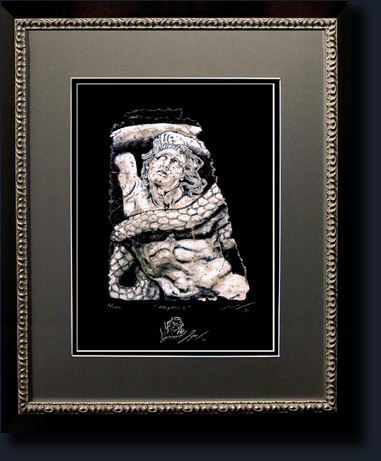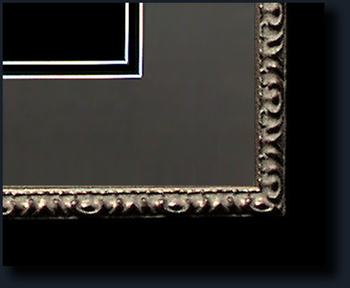 Frame Style

Remarque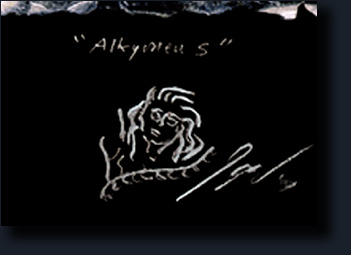 What are Remarques?
Remarques
are personal illustrations drawn by hand directly onto the
limited edition print
, in which the artist highlights a detail of the print. Each remarque is a custom drawing, and can dramatically increase the visual impact of your print, as well as its value, due to this unique feature.
Description of this Artwork
Inspired by the Athena slab from the Pergamon Altar, at the Acropolis, Athens.
From a frieze depicting Zeus and Athena battling three giants, we see the winged giant Alkyoneus, intertwined with a serpent. The hand pulling his hair belongs to Athena. In the frieze, Alkyoneus stretches toward his mother, Gaia (Earth), as he cannot be killed if he sustains contact with her. Athena will triumph, for she bears with a wreath of victory by a Nike.
Giants were born out of drops of blood from the castrated organ of Ouranos (Heavens), which his son, Kronos, performed with a sickle given to him by his mother, Gaia (Earth). Throughout Greek mythology, giants are portrayed as foes of the gods.