x
"Desire"
Limited-Edition: 200
Return to the Classic Collection
Framed Print w/ Remarque
20" x 22.5"
$460.00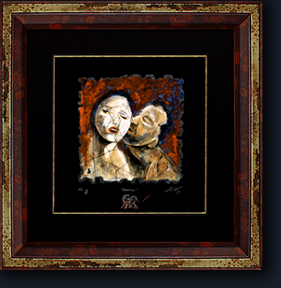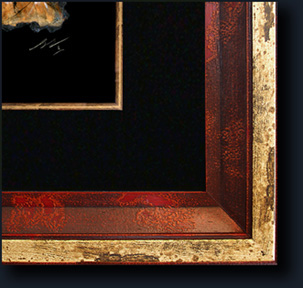 Frame Style

Remarque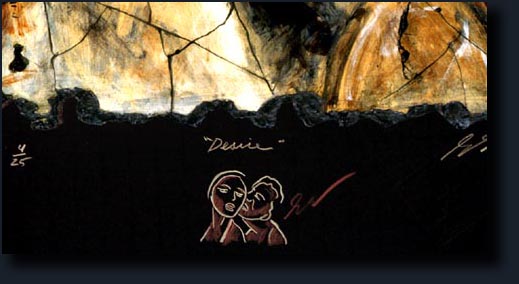 What are Remarques?
Remarques
are personal illustrations drawn by hand directly onto the
limited edition print
, in which the artist highlights a detail of the print. Each remarque is a custom drawing, and can dramatically increase the visual impact of your print, as well as its value, due to this unique feature.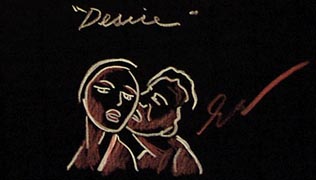 (close-up of remarque)
Description of this Artwork
"Desire" is inspired by Bogdanoff's Visage Collection, in which he incorporates the fresco secco technique with a neo-expressionistic approach. "Desire" evokes passion and mystery through Bogdanoff's mastery of the secco process and, together with his distressed plaster canvas, creates a marriage of classic and modern styles which translates beautifully as a stunning and powerful giclée print.
©Copyright, 1999-2017, Steve Bogdanoff.
All artwork copyrights are held and retained by the artist Steve Bogdanoff. Images are not to be printed, copied, appropriated or distributed without prior permission of the artist. Purchase of artwork does not convey copyrights.