x
"Eyes of Bindo Altoviti"
Limited-Edition: 200
Return to the Classic Collection
Framed Print w/ Remarque
23.25" x 20"
$460.00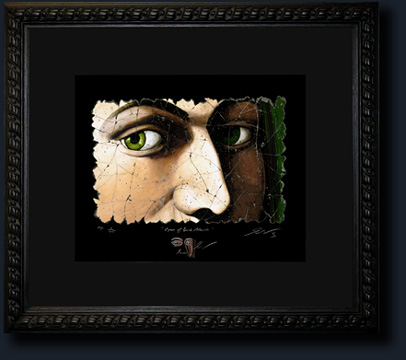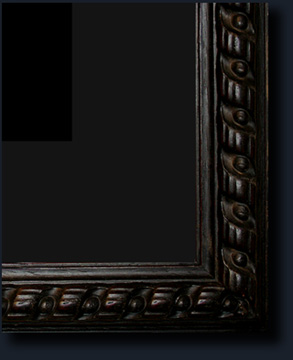 Frame Style
Remarque

What are Remarques?
Remarques
are personal illustrations drawn by hand directly onto the
limited edition print
, in which the artist highlights a detail of the print. Each remarque is a custom drawing, and can dramatically increase the visual impact of your print, as well as its value, due to this unique feature.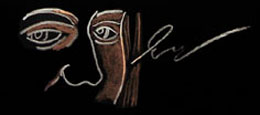 (close-up of remarque)
Description of this Artwork
Inspired by Raphael's Bindo Altoviti, Florence, Italy.

Bogdanoff hones in on a tight close-up of the face. Leonardesque shadows enhance the expression of the features. The intensity of the arresting eyes and strong nose, combined with Bogdanoff's approach of his fresco art style, elevates the beauty and vitality of the sitter, and heightens the suggestion of a fascinating and transient apparition.
The subject in this piece is identified as the Florentine banker Bindo Altoviti, who commissioned Raphael for his portrait, and in whose Florentine palace it remained until the beginning of the 19th century.
©Copyright, 1999-2017, Steve Bogdanoff.
All artwork copyrights are held and retained by the artist Steve Bogdanoff. Images are not to be printed, copied, appropriated or distributed without prior permission of the artist. Purchase of artwork does not convey copyrights.