"Mary Super Petram"
Limited-Edition: 300
Return to the Classic Collection
Framed Print w/ Remarque
18.25" x 20"
$460.00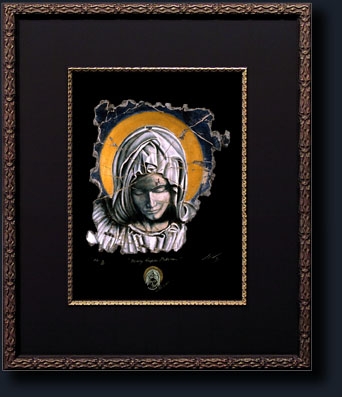 (Frame Sample)
Remarque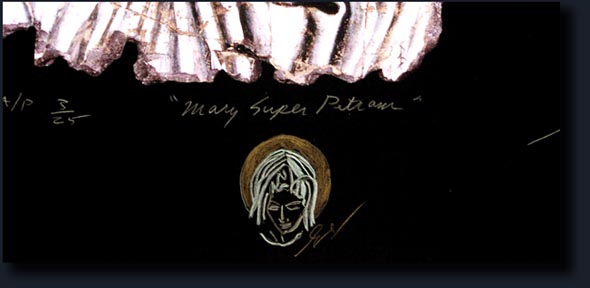 What are Remarques?
Remarques
are personal illustrations drawn by hand directly onto the
limited edition print
, in which the artist highlights a detail of the print. Each remarque is a custom drawing, and can dramatically increase the visual impact of your print, as well as its value, due to this unique feature.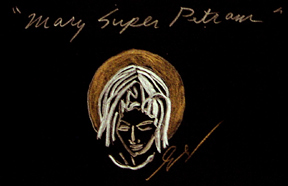 (close-up of remarque)
Description of this Artwork
Inspired by the detail of the Virgin's face from
Michelangelo
's Pieta in the
Basilica of St. Peter
,
Vatican
.
The Pieta
, Michelangelo's only signed work, portrays Mary with calm beauty and a serene expression. She is sitting on a rock slab with the body of
Christ
lying across her knees. Mary and the rock on which she sits have been interpreted by some as Mary
super petram
(on the rock of the Church) for the group was placed on the altar of
S. Petronill
a, an early church incorporated into Old St. Peter's, emphasizing its Eucharistic significance.