x
"Octopus"
Limited-Edition: 420
Return to the Classic Collection
Framed Print w/ Remarque
21.25" x 22.5"
$460.00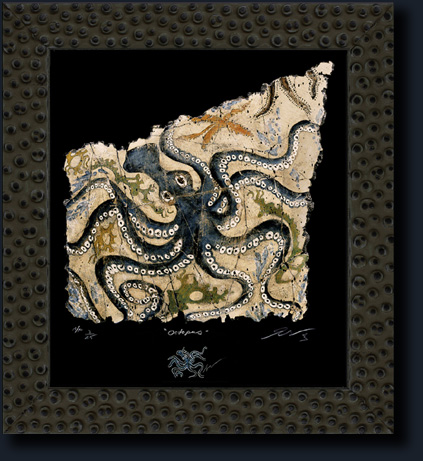 Frame Style


Frame Detail

Remarque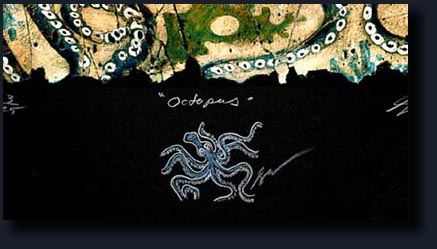 What are Remarques?
Remarques
are personal illustrations drawn by hand directly onto the
limited edition print
, in which the artist highlights a detail of the print. Each remarque is a custom drawing, and can dramatically increase the visual impact of your print, as well as its value, due to this unique feature.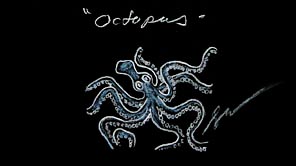 (close-up of remarque)
Description of this Artwork
Inspired by the most notable of the Minoan pottery styles, the Marine Style, Bogdanoff has incorporated colors similar to that reflected in his Flying Fish fresco. Here we see accentuation on the protuberant head, suction cups of the waving tentacles and the large gazing eyes of the octopus, while assorted sea plants float amid the creature. The octopus, a favorite topic of design painted by Minoan artists, mostly adorned stirrup jars.
©Copyright, 1999-2017, Steve Bogdanoff.
All artwork copyrights are held and retained by the artist Steve Bogdanoff. Images are not to be printed, copied, appropriated or distributed without prior permission of the artist. Purchase of artwork does not convey copyrights.